Simplification of the registration procedure for medical facemasks, doctor's overalls and medical gloves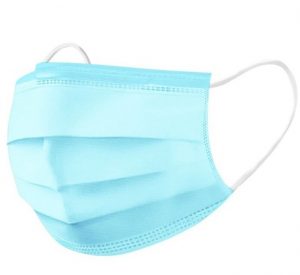 20.03.2019
Simplification of the registration procedure for medical facemasks, doctor's overalls, medical gloves and shoe covers (as medical devices)
The Government of the Russian Federation has simplified the registration procedure for 36 items of medical devices - respirators, medical facemasks, doctor's overalls and protective suits, as well as medical gloves and shoe covers. The final document (registration certificate for this product) was previously issued within 3-5 months. Now, Federal Service for Surveillance in Healthcare (Roszdravnadzor) will make a decision on the registration of medical devices included in the list within three to five business days after the receipt of the initial set of documents. Further, it will be necessary to bring a complete set of documents within 150 days.
Simplification of the procedure is regulated by Government Decision No. 299 of March 18, 2020 and comes into force on March 19, 2020.
Roszdravnadzor has published guidelines for the registration of medical devices with a low degree of potential risk from their use.
Minimum set of documents required for registration includes:
a) a copy of the document confirming the authorities of the manufacturer's authorized representative;
b) manufacturer's technical documentation on a medical device;
c) manufacturer's operational documentation on a medical device, including instructions for use or operation manual for a medical device;
d) photographic images of the general form of medical device with accessories required for the use of medical device as intended (not less than 18 x 24 centimeters in size);
e) inventory of documents.
In the future, you will need to submit (within 150 days):
a) a copy of the document confirming the authorities of the manufacturer's authorized representative;
b) information on the regulatory documentation on the medical device;
c) the documents specified in subparagraphs "b", "c" and "d" of paragraph 572 of these Rules (if they are amended based on the results of tests (studies) of a medical device);
d) documents confirming the results of technical tests of medical devices issued by Federal Government Budgetary Institution «All-Russian Scientific and Testing Institute of Medical Equipment" under Federal Service for Surveillance in Healthcare (hereinafter referred to as the Institution);
e) documents confirming the results of toxicological research of a medical device, the use of which involves contact with the human body, issued by the Institution;
f) documents confirming the test results of a medical device in order to approve the type of measuring instruments (in relation to medical devices related to measuring instruments in the field of state regulation of ensuring the uniformity of measurements, the list of which is approved by the Ministry of Health of the Russian Federation) issued by the Institution;
g) documents confirming the results of clinical trials of a medical device carried out in a medical organization of the state healthcare system that meets the requirements approved by the Ministry of Health of the Russian Federation;
h) copies of documents confirming the quality of the drug, pharmaceutical substance, biological material and other substances with the usage of which the medical device was made or which are the part of it. They must be used according to designation of the medical device determined by the manufacturer. Documents should be issued in accordance with the legislation of the country of origin of the drug, pharmaceutical substance, biological material and other substance;
i) the original registration certificate;