Features of Near Field Communications (NFC) technology approval in Russia/FAC for NFC Russia, Rfid certification Russia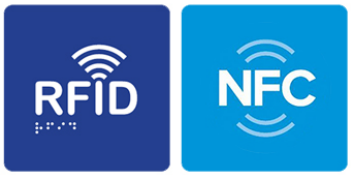 Near Field Communications (NFC) is a short-range high frequency wireless communication technology that enables the exchange of data between devices over about a 10 cm distance. NFC is an upgrade of the existing proximity card standard (RFID) that combines the interface of a smartcard and a reader into a single device.
 
Just like Bluetooth and WiFi, and all types of other wireless signals, NFC works on the principle of sending information over radio waves on a short ranges ( so call it SRD )
The technology used in NFC is based on older RFID (Radio-frequency identification) concept , which uses electromagnetic induction in order to transmit information , most of the Rfid technologies and frequencies is approved in Russia ( such like 13.56 MHz, or 866-868 ,but 125 Khz will require additional MIT License ( License of Minpromtorg plus in country test for Rfid Russia) Please find more info About Russian certification for Rfid and NFC here http://www.mintest-russia.com/news/russian-radio-certification-rfid-certification-in-russia-certification-for-wi-fi-bluetooth-in-russia/.
 
Like many wired and wireless communication technologies, the rules for use of NFC technology in Russia are regulated by the national requirements.
Russian Federal Agency of Communications order #68 dated March 15, 2015 is the official document that regulates the rules of use of the NFC technology built into the smartphones and tablets. Transmission and reception of an auxiliary NFC device is carried out via central frequency of 13.56 MHz:
Here is the link to official NFC Normative legal act https://rossvyaz.gov.ru/docs/pr_68-2015.pdf
  The order determinates the rules of use of the NFC modules in mobile devices un Russia with any combination of these cellular communications: GSM 900/1800, UMTS 900/2100, LTE, IMT-MC.
  The use of radio and telecom products are regulated by the requirements of Federal Agency of Communication (FAC) . All smartphones and tablets with NFC modules are subject to Russian National Telecom approval and require a Russian FAC declaration .
  At the same time, if the product (smartphone, tablet...) does not include cellular communication modules (GSM 900/1800, UMTS 900/2100, LTE, IMT-MC) - it is yet not possible to approve the NFC function alone via the FAC Declaration
List of a product which are subject to the mandatory FAC certification you can find here
http://www.mintest-russia.com/news/list-of-a-product-which-require-russian-fac-certification-list-f-a-products-for-russian-federal-agen/


| | |
| --- | --- |
| Phone: | +12396013208 |
| Email: | info@mintest.ru |
| address: | 7961 Gladiolus Dr. 104, Fort Myers Florida 33908 ,USA |